Company Profile
TAV Holdings of Turkey, Al Rajhi Holding Group and Saudi Oger entered into a joint venture to establish TIBAH Airports Development Co.
on 4th January 2012, and the purpose of its creation is to establish, operate, develop and maintain airports and other airport related services in KSA.
TIBAH's vision:  To be the leading company locally and regionally in the development and operation of airports.
TIBAH's message: To create the best / highest value-targeted for customers in high levels of efficiency and environmental safety.
TAV Airports Holding is the leading airport operator in Turkey as per the 2012 passenger statistics including transfer passengers. TAV Airports operates in other branches of airport operations as well, such as duty free sales, food and beverage services, ground handling services, information technologies, security and operation services. TAV Airports serves approximately 575K flights and 72 million passengers on average per year. News and information are available on www.tavairports.com
Al Rajhi Holding Group A well-established and diversified business group which has a strong presence in the MENA region, Al Rajhi Holding Group's business lines include: contracting, infrastructure, railways, airports, downstream petrochemical industries, building solutions industries, and real estate development. News and information are available on www.alrajhi-holding.com
Saudi Oger Limited is one of the leading Engineering, Procurement and Construction, Facilities Management service provider and infrastructure project development companies in the Middle East. . Saudi Oger Ltd has been providing facilities management services for airports in Saudi Arabia since 1992. The company's facilities management experience covers domestic, regional and international airports. News and information are available on www.saudioger.com
Useful Information
Flight Information
Real-time information of arrival and departure flights at Tibah Airport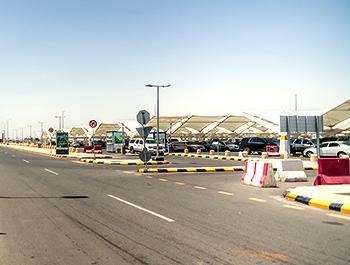 Parking
Your way to a secure parking space! Benefit from the attractive online parking offers of Tibah Airport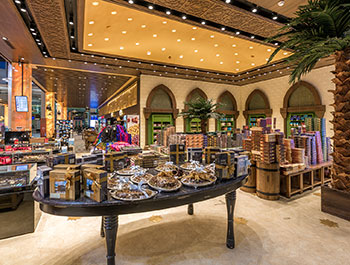 Shopping & Dining
See the full range of shops in our shopping universe. At the airport you'll find a great selection of shops within fashion, electronics, design and souvenirs
Frequently Asked Questions
Schedules, price information and ticket operations regarding flights are under the control and responsibility of the airline companies. You can access detailed and accurate information from your airline company.
Yes. You need to make your subscription within one hour of entering the car park.
Our terminal and our parking provide 24 hour services and you can make your subscription transaction any time of the day in a very short time.
Airline companies are responsible for all procedures after check-in, during loading of luggage to aircraft and afterwards. Therefore you should make your application to related airlines company Lost-Damaged Luggage Units with your identification and luggage information.