Contact Information
TIBAH Airports Operation Co. is always working towards providing the best customer service to the millions of passengers that visit our airport. We recognize the value of your feedback as it helps us gauge our progress & performance. We welcome any comments or suggestions that you may have.
For all your enquiries and suggestions, please send e-mail to info@tibahairports.com
Telephone: +966 (14) 8139999 / 8138555
Fax: +966 (14) 813 9400
Email: info@tibahairports.com
Address:
TIBAH Airports Operation Co. LTD
Prince Mohammed Bin Abdulaziz International Airport
P.O Box 21291, Al-Madinah Al-Munawwarah 41475
Useful Information
Flight Information
Real-time information of arrival and departure flights at Tibah Airport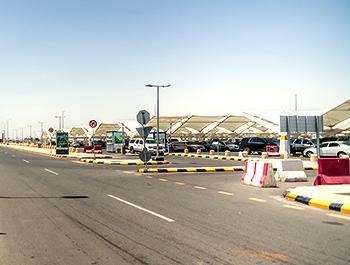 Parking
Your way to a secure parking space! Benefit from the attractive online parking offers of Tibah Airport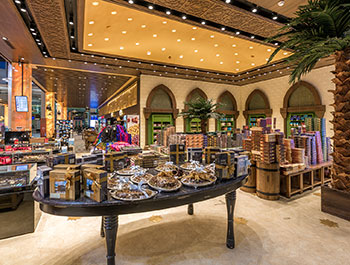 Shopping & Dining
See the full range of shops in our shopping universe. At the airport you'll find a great selection of shops within fashion, electronics, design and souvenirs
Frequently Asked Questions
Schedules, price information and ticket operations regarding flights are under the control and responsibility of the airline companies. You can access detailed and accurate information from your airline company.
Yes. You need to make your subscription within one hour of entering the car park.
Our terminal and our parking provide 24 hour services and you can make your subscription transaction any time of the day in a very short time.
Airline companies are responsible for all procedures after check-in, during loading of luggage to aircraft and afterwards. Therefore you should make your application to related airlines company Lost-Damaged Luggage Units with your identification and luggage information.