Carbon Management Policy
Carbon Management Policy
At Prince Mohammed bin Abdulaziz International Airport (PMIA), we apply carbon management plan, which is vital to our operations and responsibilities. We adopt proactive strategies to efficiently reduce greenhouse gas (GHG) emissions.
Through a framework of established programs and carbon-saving measures, we are dedicated to lowering carbon emissions and improving carbon efficiency at the airport. Utilizing cutting-edge effective technology and considering lower-carbon alternatives are our main concern, which is undoubtedly in the best interests of our customers, employees, contractors, key stakeholders, and the local community in which we live and work.
Tibah is committed to:
Define

airport operations that emit GHG emissions and develop the necessary strategies to guarantee that airport operations & activities are closely monitored;

Continuous

observation of airport's emission sources and periodic assessment of the policies and practices put in place to achieve carbon neutrality;

Determine

all feasible strategies that can significantly lower airport carbon emissions and actively control them;

Conduct

frequent training sessions and using various methods of communication, raising awareness of environmental impacts among personnel, stakeholders and other service users;

Set

carbon reduction objectives and integrate them into our business strategies and corporate and operational processes;

Utilize

energy reduction opportunities and initiatives for our facilities and activities;

Engage

with stakeholders including tenants, government authorities, contractors and other airport partners to identify emission reduction opportunities;

Communicate

with our stakeholders on our carbon management performance.

Comply

with all relevant laws and regulatory requirements.
These values and commitments support our QHSE policy and shall be reviewed periodically to remain updated with the best methodologies and practices in the aviation industry.
Useful Information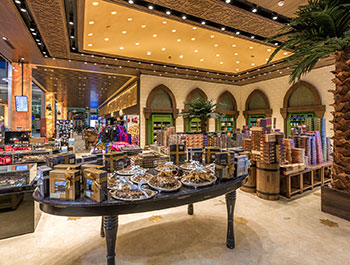 Shopping & Dining
See the full range of shops in our shopping universe. At the airport you'll find a great selection of shops within fashion, electronics, design and souvenirs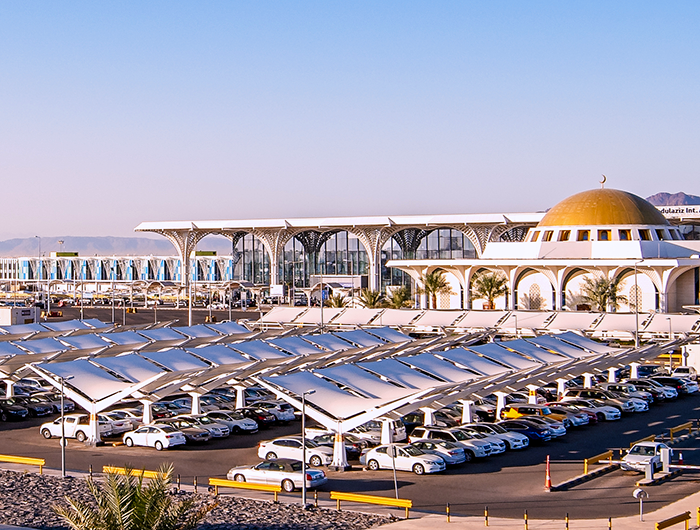 Parking
Your way to a secure parking space!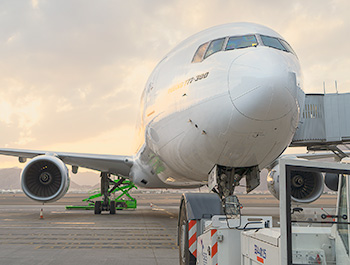 Flight Information
Real-time information of arrival and departure flights at Madinah Airport
Frequently Asked Questions
Schedules, price information and ticket operations regarding flights are under the control and responsibility of the airline companies. You can access detailed and accurate information from your airline company.
Yes. You need to make your subscription within one hour of entering the car park.
Our terminal and our parking provide 24 hour services and you can make your subscription transaction any time of the day in a very short time.
Airline companies are responsible for all procedures after check-in, during loading of luggage to aircraft and afterwards. Therefore you should make your application to related airlines company Lost-Damaged Luggage Units with your identification and luggage information.