Privacy
Visitors to our website may do so as often as they like without needing to share their personal details. During visits to our website visitors' personal details are obtained by us only with their knowledge and consent. Any personal information collected by TAV Airports Holding as part of a registration or other procedure which requires its disclosure is held in the strictest confidence. Personal information such as a visitor's name, surname, postal address, date of birth, sex, telephone and fax number and e-mail address are only recorded by us when disclosed by the visitor on our website.
We would like to remind you that we cannot guarantee to protect the contents of messages that are not encoded during e-mail correspondence and that you are responsible to ensure the security of your e-mails.
We may provide links on our website to other sites that are not hosted by TAV Airports Holding. We recommend that you review the privacy and other policies of the site(s) you are linking to. TAV Airports Holding cannot be held liable for the policies of other websites.
TAV Airports Holding reserves the right to amend its privacy policies. Therefore, we recommend you to revisit our Privacy Policy Page periodically.
Useful Information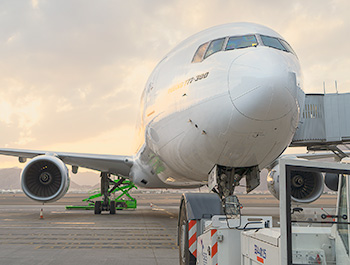 Flight Information
Real-time information of arrival and departure flights at Madinah Airport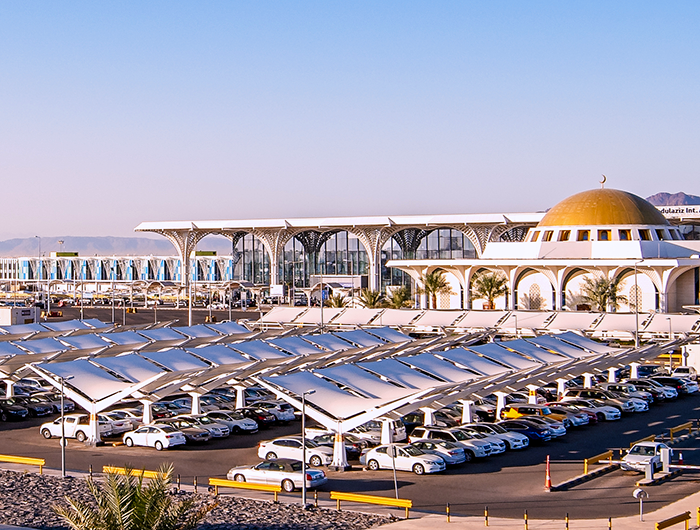 Parking
Your way to a secure parking space!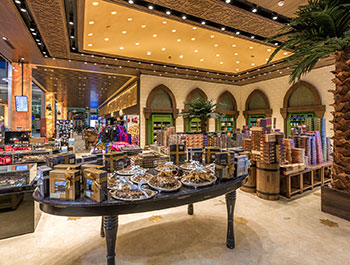 Shopping & Dining
See the full range of shops in our shopping universe. At the airport you'll find a great selection of shops within fashion, electronics, design and souvenirs
Frequently Asked Questions
Schedules, price information and ticket operations regarding flights are under the control and responsibility of the airline companies. You can access detailed and accurate information from your airline company.
Yes. You need to make your subscription within one hour of entering the car park.
Our terminal and our parking provide 24 hour services and you can make your subscription transaction any time of the day in a very short time.
Airline companies are responsible for all procedures after check-in, during loading of luggage to aircraft and afterwards. Therefore you should make your application to related airlines company Lost-Damaged Luggage Units with your identification and luggage information.