Tibah Airports Receives ISO Recertification and Passes Surveillance Audit ISO 14001:2015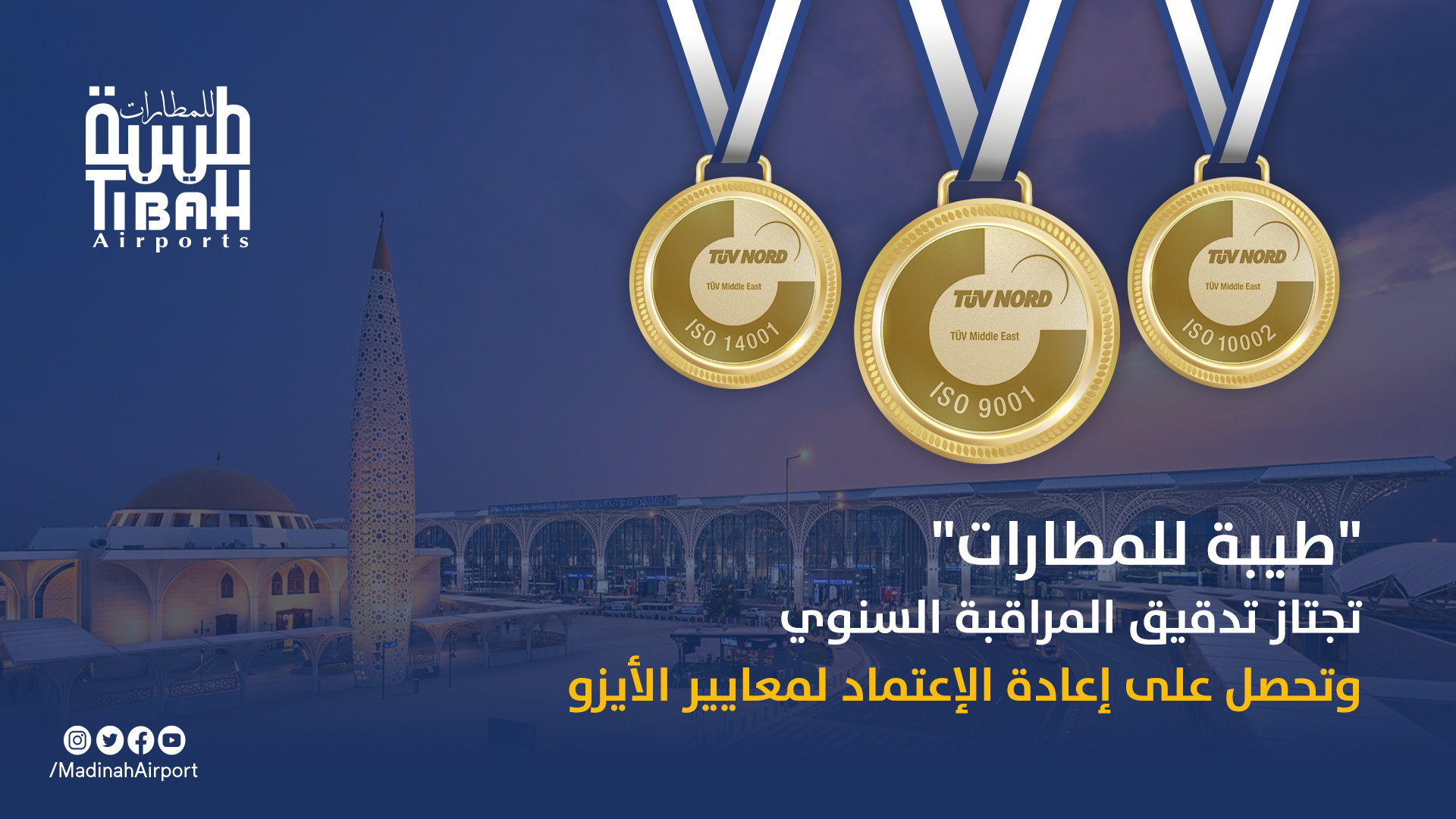 Tibah Airports is proud to announce that it has successfully passed all requirements and has been recertified by ISO 9001:2015 and ISO 10002:2018 for the next three years. The company has also successfully passed the surveillance audit for ISO 14001:2015.
This achievement is a testament to the hard work and dedication of Tibah Airports' quality team, managers, and employees. The company's commitment to quality and customer satisfaction, as well as its dedication to environmental sustainability, has been recognized through the recertification of these standards.
Tibah Airports would like to extend its heartfelt thanks to its quality team, managers, and employees for their contributions to this impressive accomplishment. The company will continue to strive for excellence in all areas of operation, including quality, customer satisfaction, and environmental sustainability.
It should be noted that ISO 9001:2015 standard outlines the requirements for a quality management system, while the ISO 10002:2018 standard deals with customer satisfaction and complaints handling, and the ISO 14001:2015 standard outlines the requirements for an environmental management system.