Occupational Health & Safety
Click here to download TIBAH's Occupational Health & Safety Manual.
TIBAH Airports Operations Co. LTD is committed to protecting the health and safety of each passenger and employee as an overriding priority. TIBAH Airports Operations Co. LTD believes that all occupational injuries and illnesses can be prevented through continuous improvement and dedication to its Zero Accident Policy. Working in an injury-free workplace is the main concern for TIBAH Airports Operations Co. LTD at all levels.
Providing appropriate facilities for welfare at work,
Identifying hazards and implementing risk assessments in order to avoid the occurrence of injury,
Consulting with and involving TIBAH Airports Operations Co. LTD employees in matters relating to their own health and safety,
Ensuring that control measures and emergency procedures are in place, effective, properly used,
Providing training to ensure that employees are aware of any work-related hazards as well as the protection measures.
Providing the necessary organization, expertise and resources to ensure that there is effective management of health and safety throughout the Airport.
Useful Information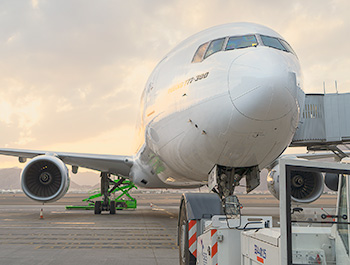 Flight Information
Real-time information of arrival and departure flights at Madinah Airport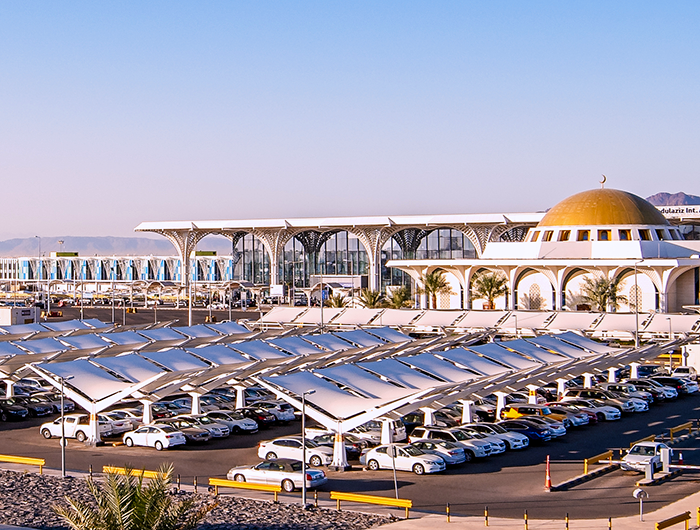 Parking
Your way to a secure parking space!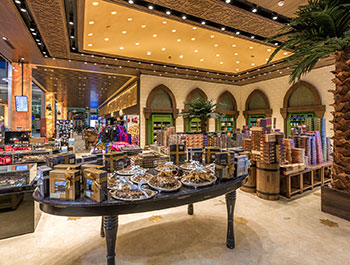 Shopping & Dining
See the full range of shops in our shopping universe. At the airport you'll find a great selection of shops within fashion, electronics, design and souvenirs
Frequently Asked Questions
Schedules, price information and ticket operations regarding flights are under the control and responsibility of the airline companies. You can access detailed and accurate information from your airline company.
Yes. You need to make your subscription within one hour of entering the car park.
Our terminal and our parking provide 24 hour services and you can make your subscription transaction any time of the day in a very short time.
Airline companies are responsible for all procedures after check-in, during loading of luggage to aircraft and afterwards. Therefore you should make your application to related airlines company Lost-Damaged Luggage Units with your identification and luggage information.