PMIA Terminal
Prince Mohammad Bin Abdulaziz International Airport is the gateway to Madinah. Millions of passengers use our terminals each year - 24 hours a day, seven days a week - to connect with people and places across the world. As many as 4,000 people work at the airport each day and thousands of more jobs are indirectly linked to its operation and growth. We aim to provide the best airport operations services that meet the highest global standards and the customers' various needs.
Already we have achieved success in further improving the world-class facilities we offer at Madinah Airport. The new Hajj Terminal and 6 state-of-the art Hajj Pavilions, top-notch food outlets, and world-class duty-free shops are perfect examples of this passenger focused approach. However, we need to go even further. In the year ahead we will continue to introduce new ways of providing services and products that will ensure the time our passengers spend with us is quality time.
As we look to the future at PMIA we are doing so with a clear vision in mind. This year we will position ourselves better to achieve that vision: to be a world-class airport and the preferred choice for passengers, airlines, business and the community. How do we intend to achieve this? Through collaborative relationships, innovation and service excellence.
PMIA is committed to connecting Madinah and connecting with Madinah. Together we succeed and prosper.
Thank you for your continued support of PMIA.
Useful Information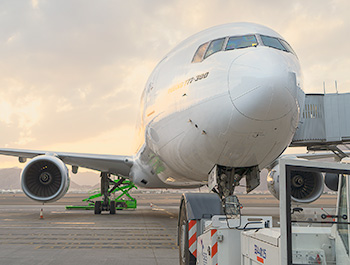 Flight Information
Real-time information of arrival and departure flights at Madinah Airport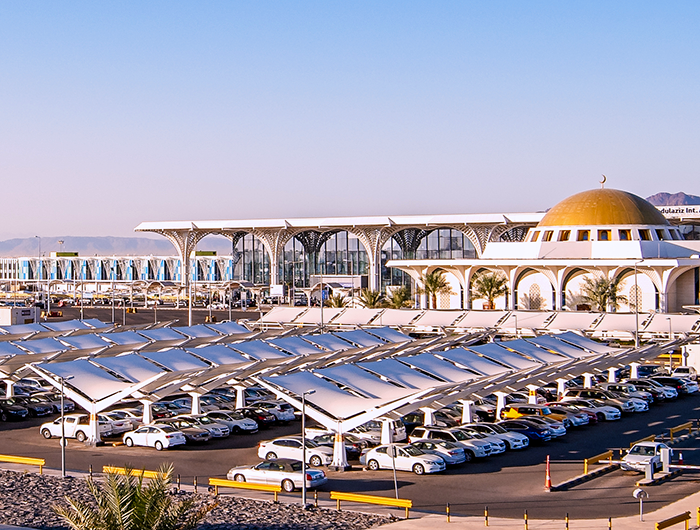 Parking
Your way to a secure parking space!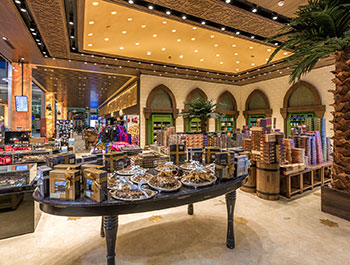 Shopping & Dining
See the full range of shops in our shopping universe. At the airport you'll find a great selection of shops within fashion, electronics, design and souvenirs
Frequently Asked Questions
Schedules, price information and ticket operations regarding flights are under the control and responsibility of the airline companies. You can access detailed and accurate information from your airline company.
Yes. You need to make your subscription within one hour of entering the car park.
Our terminal and our parking provide 24 hour services and you can make your subscription transaction any time of the day in a very short time.
Airline companies are responsible for all procedures after check-in, during loading of luggage to aircraft and afterwards. Therefore you should make your application to related airlines company Lost-Damaged Luggage Units with your identification and luggage information.