Parking Fees & Subscriptions
Madinah Airport provides parking for both short and long terms for travelers, and families & friends who want to pick up or drop off loved ones. All car parks are located just a short walk from the main terminal building. Car parking attendants are available on-site 24 hours a day, 7 days a week, in case any assistance is required.

Parking Area Capacity:
The airport has an extensive parking area outside the terminal building which can accommodate up to 2000 cars.
Payment Method:
In addition to the contactless payment mode, both cash & cards are also accepted as modes of payment.
Parking Fees: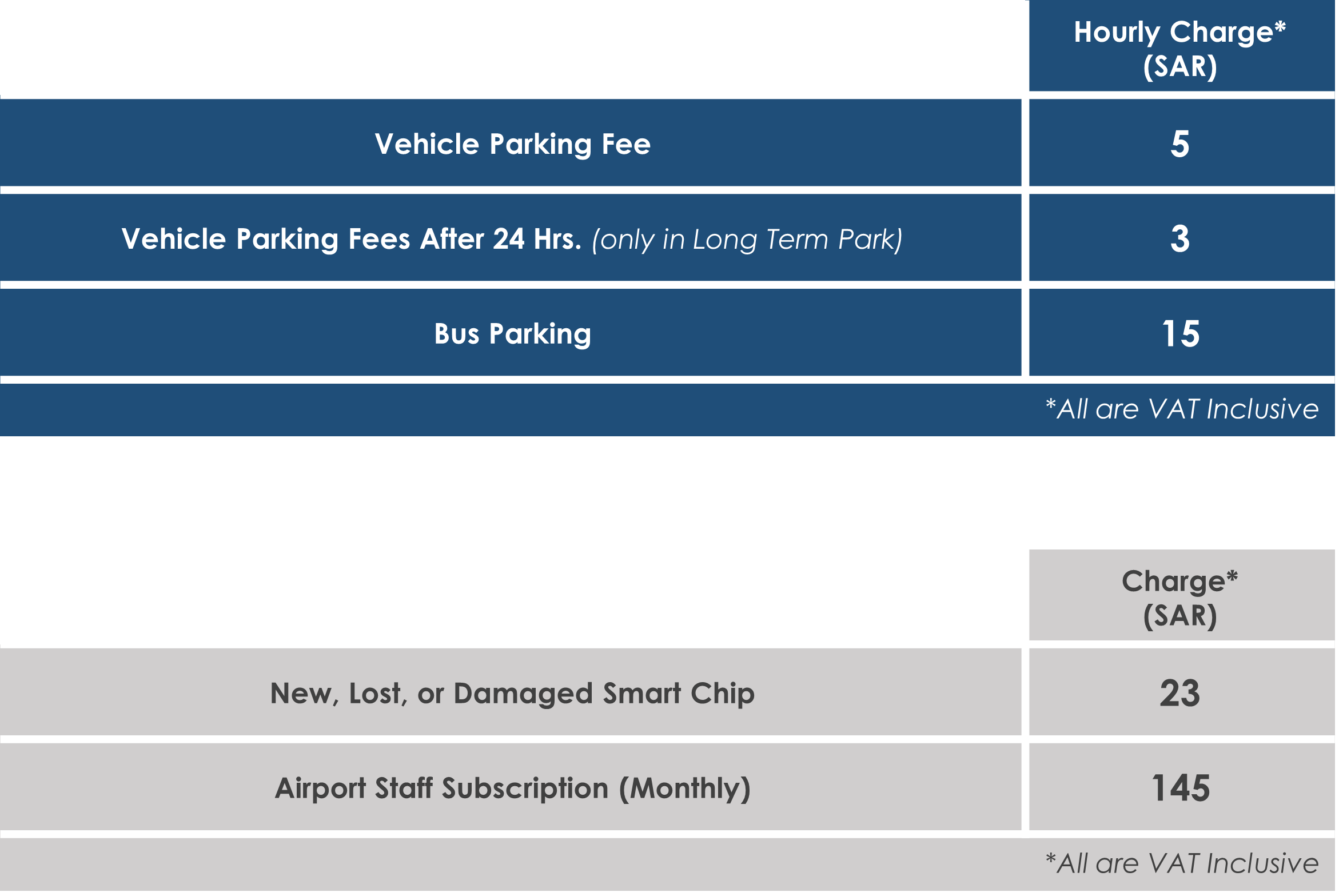 Parking Subscriptions
Parking subscriptions can be obtained from TIBAH Carpark Management office located in the Car Park Area.
Frequently Asked Questions
Schedules, price information and ticket operations regarding flights are under the control and responsibility of the airline companies. You can access detailed and accurate information from your airline company.
Yes. You need to make your subscription within one hour of entering the car park.
Our terminal and our parking provide 24 hour services and you can make your subscription transaction any time of the day in a very short time.
Airline companies are responsible for all procedures after check-in, during loading of luggage to aircraft and afterwards. Therefore you should make your application to related airlines company Lost-Damaged Luggage Units with your identification and luggage information.